Portugal Gourmand
The Web Series
Follow the Ferreira family as they take you to their top foodie destinations in Portugal, whether it be through their favourite Lisbon restaurants, en route to Carlos Ferreira's vineyard in Portugal's northern Douro region, or with Claudia in her Westfalia driving from Lisbon to the beautiful Algarve beaches.
3:39
GOURMET NORTH
Carlos tells us about his favourite spots on the road between Lisbon and his vineyard in the Douro region. It's the perfect route for a foodie, with stops for an ovos moles de Aveiro business, a meal of suckling pig in Bairrada, a seafood feast in Torreira and port tasting at the Ferreiras'. Bom appetite!
0:41
Ovos moles: Portugal's divine sweets
This egg yolk-based confection was invented in a convent in Aveiro, Portugal, 500 years ago. You absolutely have to try them.
3:50
GOURMET LISBON
The Ferreiras visit all their favourite restaurants in Lisbon on their tour of the city to taste the best natas, Ginjinha, seafood and fish that Lisbon has to offer!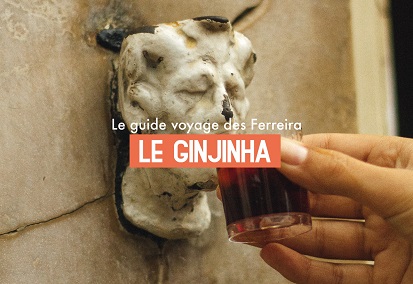 0:51
Ginjinha: pre- or post-meal?
This liqueur is made from sour cherries, the fruit that gives it its name. It's perfect at any time of the day! 😉 A short stop at the smallest bar in Lisbon is in order.
4:19
The departure
To celebrate the departure of Claudia to Portugal, Carlos, Claudia's father and founder of Groupe Ferreira, invites all his family to enjoy a feast at his place . Exclusive behind the scenes of Ferreira restaurant and meet all the family members that turned this establishment into an institution.
Vilamoura : Luxury and Calm In The Algarve Region
Vilamoura is a lovely city in Southern Portugal, precisely in the Algarve Region. It is the ideal location for golf, tennis and nature lovers. We… Discover
Gourmet North – The Ferreira's Travel Guide
Carlos shares with us his favorite stops on his way from Lisbon to his vineyard in the Douro Valley. From the Ovos Moles factory in… Discover
TASTE THE PORTUGAL GOURMAND