INTRODUCING FOOD-CENTRIC ESCAPES

From Groupe Ferreira and Air Canada Vacations
We are very excited to announce our partnership with Air Canada Vacations! You can now travel to Portugal and follow one of our two Portugal Gourmand itineraries. After landing, all you have to do is take to the road and follow the gastronomic escapade we've organized for you!
Whether it's time for a culinary workshop in Faro, a kayak trip in Lagos, or a tour of the top foodie attractions of Lisbon in a tuk-tuk, the Portugal Gourmand routes will stimulate your appetite and completely charm you.
Packages include airfare, hotel stays, car rentals, a few activities and about one meal or dining experience per day. Trips vary from around $2,300 to $2,800 per person.
3:50
GOURMET LISBON
The Ferreiras visit all their favourite restaurants in Lisbon on their tour of the city to taste the best natas, Ginjinha, seafood and fish that Lisbon has to offer!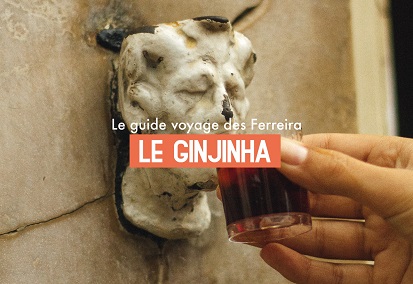 0:51
Ginjinha: pre- or post-meal?
This liqueur is made from sour cherries, the fruit that gives it its name. It's perfect at any time of the day! 😉 A short stop at the smallest bar in Lisbon is in order.
LIVE THE EXPERIENCE OF PORTUGAL GOURMAND,
BOOK IN ONE OF OUR RESTAURANTS